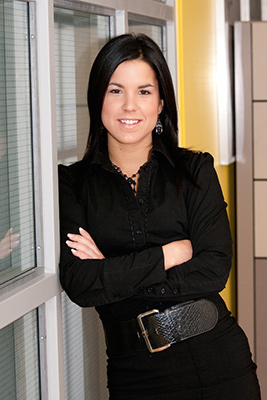 Christine Chartrand – Président
In the spring of 2005, Mrs.Chartrand founded Rafale. She attacks the telemarketing field with the intention of optimizing it and bringing it to another level; she was also able to implement a systematic and quantifiable approach but always ensuring that it is executed with a professional touch. She has a real passion for the corporate business development, Christine arrives quickly to identify and ensure the return on investment for client companies through the implementation of
Rafale Guarantees
.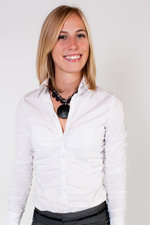 Katy-Ann Thibault-Maroist
Coordonnatrice Communication-marketing
Katy-Ann apporte un vent de fraîcheur, de la richesse et du dynamisme à Rafale. Depuis plusieurs années, elle cumule des expériences complémentaires en coordination et en direction de projets en institutionnel, corporatif, production télé et pluriel. Son bagage complet en communication-marketing lui confère un rôle clé auprès de collègues, collaborateurs et clients, notamment en ce qui concerne les valeurs ajoutées offertes, la communication digitale et la qualité des outils de travail tels que les scripts de vente utilisés lors des campagnes.
Agents de liaison
À la base de notre succès, notre équipe de choix a été triée sur le volet en ayant en tête notre formule d'affaires qui fait la réussite de nos campagnes.
​
Nos agents à l'interne produisent chacun un minimum de 80 appels par jour pour joindre les décideurs d'entreprises. En plus d'être qualifiés et de connaître les différentes réalités des affaires, ils se familiarisent avec votre organisation et vos besoins. Ils sont souvent le premier contact des prospects avec votre entreprise. Avec leur touche personnelle, ils sont à l'écoute, positifs et s'adaptent à différents contextes et interlocuteurs. Qu'ils abordent une adjointe administrative ou un président, ils savent que chaque seconde compte et enrichit votre Base de données. Ils entretiennent un agenda riche de suivis et de rendez-vous potentiels. Finalement, ils vous réservent des rendez-vous.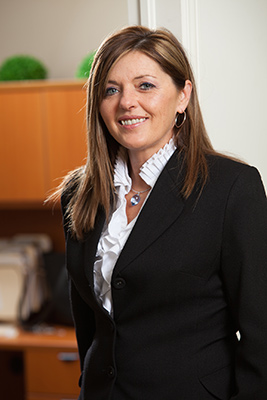 Monique St-Pierre – Director of Operations and Customer Experience
Mrs. St-Pierre joined the Rafale team in the summer of 2011. She has many years in sales as representative and manager of a team of eight (8) representatives serving the entire province Quebec. Monique has many years of experience in human resources management. Her role at Rafale is to coordinate all internal resources to ensure the smooth operation and the timelines of campaigns. One of her other responsibilities is to also provide clients with all the information relating to their campaign in order to maximize results. Customer satisfaction is at the heart of the priorities of the team; Monique insures follow-ups so that your customer experience will be the most satisfying and rewarding.
Magalie Rolles – Call Centre Supervisor
Mrs. Rolles is a bilingual team manager who has over 15 years of experience in customer service including 11 managing teams. Magalie has a strong knowledge of customer contact centers and excellent interpersonal skills. Analytical, results-oriented and able to motivate teams to achieve these objectives, Magalie positively influence the work environment of any team. Her role at Rafale is to ensure the coordination of the training of liaison agents, to approve the
Qualified Appointments
and ensure that
Rafale's guarantees
and deadlines are...Guaranteed!!!! Basically she serves as a conduit between the various stakeholders in your business and Rafale's liaison agents making sure that your
Rafale guarantees
are respected.